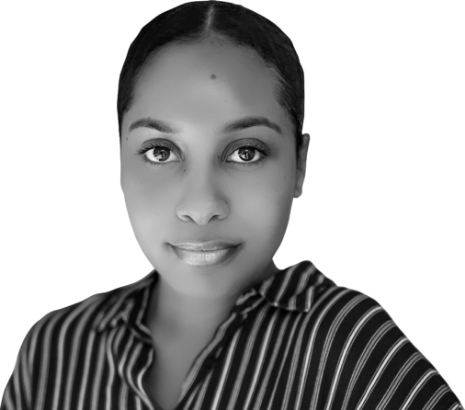 "The standard is non negotiable; either get it right, or try again."
Following the path many before her had traversed, Olivia pursued a traditional career path, from education to employment; however, there was a hurdle she had to overcome which was the financing of her tertiary education. Immediately after graduating from high school Olivia joined the workforce via a call centre to raise the funds to finance her university journey. In only a short six months through incredible focus and consistency Olivia was able to start her university journey, as a result she left the working world to focus on her studies, with full intention of returning and dominating in whatever field she chose. Her stint in the call centre didn't only provide her with the financial means to enter university but it also taught her something about herself, she was not only good at customer service, she enjoyed it.
Once in university her appetite for independence and the joy of being able to relieve her family of some of its financial pressures intensified from the small taste she had received in the call centre. As such she sought part time employment while working towards her degree, and soon found herself working as an administrative assistant at Awestruck Spa Club. The job seemed simple enough and didn't take away from her studies, it also allowed her to still engage with customers from time to time. Her time working in an administrative position at the spa revealed another latent skill she was not aware that she possessed. She soon had to recognize the fact that she demonstrated above par organizational and communication skills.
Though her time in the spa was well spent she began having a nagging feeling that she could do more and be of more service and value. As such she adjusted her hours and shifted from engaging people in the spa or over the phone to engaging them in person; serving as a brand ambassador, hostess, and marketer through a youth marketing agency called University and College Ambassadors. It was through her years of work experience she was able to realise her natural ability to support and guide potential greatness in others through her organizational and communication skills.
It was shortly after this acknowledgement of her natural skill set that she was engaged by Select 'n' Start to serve the company in the role of Executive Assistant and join the team as it's first Full-Time Employee. Since then Olivia has grown to see the power and impact of personal and professional development coaching on individuals and groups alike. She has fully embraced the Select 'n' Start culture of leveling up and changing the game, and serves as the company's mirror, raising its standard continuously with her no nonsense approach to image and system. Though she has chosen a more behind the scenes roll Olivia still makes time to engage clients with a friendly word, warm smile, and point of information.